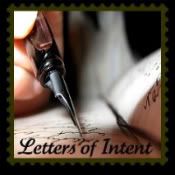 Today is Friday!! Since it's friday I'm linking up with Foursons for Letters of Intent!
Dear 3 year old son,
Patting mommy's belly over and over saying "really big belly" is not very nice. Yes it was cute, and yes I smiled and didn't strangle you. But it doesn't make it any more "right". Got it?
Love your pregnant mom with the "really big belly"
Dear 6 year old son,
When you were rubbing my belly last night and saying "the baby is in here" it made my heart melt. Then when you claimed my belly was so big that you could feel the baby's head, I thought you were gonna join your 3 year old brother in being strangled. I am almost 18 weeks pregnant....I can guarentee that is not the baby's head you were feeling.
Love your pregnant mom who isn't THAT pregnant yet!
Dear Husband,
You've been alive for almost 30 years now. Are you trying to tell me no one has told you that you don't tell a woman "your belly is really getting big" yet? Even if you included "I know it's not your fault" I still wanted you to join your sons in being strangled.
Love your pregnant wife who's belly will get a LOT bigger and you know this!
I think I need some estrogen in my house to teach these guys what NOT to say to a girl!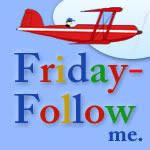 If you're here from Friday Follow welcome! I can guarentee that you'll laugh, you'll cry, and you'll think I'm insane :) Pull up a chair and read my blog! I'm a 29 year old stay at home mom with 3 boys and pregnant with baby #4. We'll find out the sex on July 6th and I'm pretty sure if it's another boy I'll end up committed ;) LOL
Enjoy reading, and leave me a link so I can follow back!