Week 24 - June 14th - "All About Babies"
We are going to celebrate itty-bitty babies this week...anywhere from babies still in mom's belly... to newborns... to little babies who still aren't taking their first steps. Since we know that not everyone has access to a teeny-tiny little one, we are expanding this week's theme to include baby animals or baby accessories as well (ie. little booties that a baby would wear, or a special baby hat, etc.) Enter a photo that you feel best shows off the theme of "baby" for you.
This photo is a picture of my now 6 year old holding my now 3 year old when he was just born. Could they really have been that small before?! Seems impossible!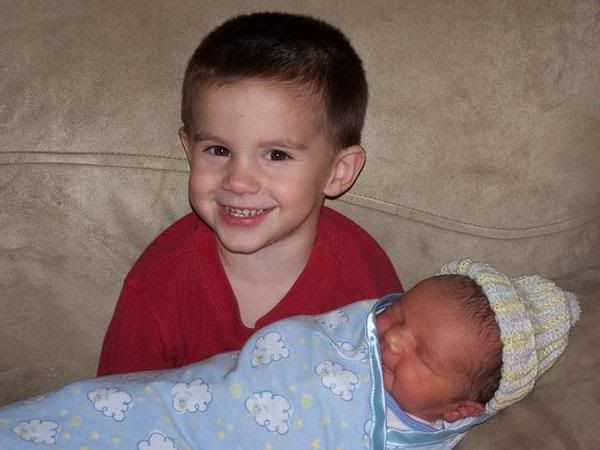 Make sure to go to I
♥
faces to get your baby fix in by clicking the picture below!!