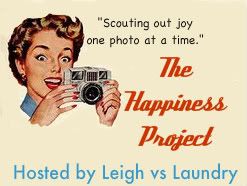 Today I'm linking up with Leigh Vs Laundry for the Happiness Project!
This is the my first time linking up with her, so I hope I do this right!
Something that makes me happy....


Those boys are what makes me happy. Yes they drive me nuts most of the time. Yes they make me feel like I am THAT mom. But I don't know how I ever lived without them in my life.