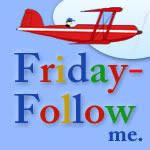 Hello everyone!
If you're here from any of the Friday follows welcome! My name is Heather and I'm a 29 year old stay at home mom to almost 4 boys! That's right, we're an all boy family here! I'm due with my 4th boy in November. Grab a snack and a cup of coffee and catch up on some reading! You'll laugh, you'll cry, and you'll find out about life with boys!
You can follow me on Twitter:
HERE
You can "like" my facebook page:
HERE
Leave a link so I can follow you back!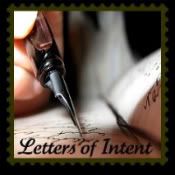 I'm linking up like usual for Letters of Intent! Click the picture above to read more letters!
Dear Hubby:
You can say it's pregnancy hormones all you want, but you're really making me mad lately! Just so you know (incase you didn't already) we have another baby coming in November. It is impossible to plan for this baby and get excited about this baby if you won't talk to me to him! Everytime I try to talk to you about names or things to buy or plans the only response I get from you is "can we talk about this later?" Each and everytime I bring it up it's always the same response.
Then you got mad at me for talking to the other boys about names. Telling me "you're not giving me a chance to have any input" Do you not remember the million and one times I've approached you to talk about things? Do you not remember telling me "can we talk about this at dinner?" and then at dinner when I brought it up you said "Can we talk about this later tonight?" Then I brought it up
yet again
and you said "Can we talk about this tomorrow?"
I'm sorry but I'm no longer going to wait for you to make plans and buy things and talk about things. I've brought it up enough times to get the hint that you really don't care to talk about it. Which to me means you don't care what his name is or what I want to buy/plan. So I'll do the planning and naming and when you're ready to discuss things feel free to bring it up!
Love,
You wife who does actually remember there's another baby coming in a few months.
I'm excited for this weekend. Tomorrow I plan to do some baby shopping (which is always fun!) and then sunday we'll be joining my dad and stepmom and little sister for some boat and time on the water fun! Can't wait!
Talked to the older boys this morning (remember they are with the inlaws for the month) and they told me they woke up early at 5:30 this morning to go pick corn! They are
such
country boys! LOL They always talk to me about picking potato bugs off my in laws garden plants and picking green beans and potatos and corn. They
love
that stuff. Riding the 4-wheeler with my mother in law and running all over the place. I'm glad they get to experience all that. My oldest son said to me today "I wish we lived closer to grandma, then we wouldn't have to miss her when we're home and miss you when we're with her." Aww :)
Hope everyone has a wonderful weekend!